Who We Are
We started Delta T Heating and Cooling for one reason;
to provide fair and reliable system service and replacement to our clients at a reasonable cost. Too many times we heard stories from people regarding HVAC work they had performed that was both unnecessary and overpriced. We believe in a simple, straightforward and honest approach. By hiring Delta T you will rest assured that you were treated fairly and not overcharged for the work performed. In addition, we the owners of the company are licensed professional engineers so when we say we understand how HVAC systems work we mean it. We also perform all the work. What you see is what you get.
Our name means everything to us and we will do everything possible to make sure you are satisfied with the services we provide.
Learn More »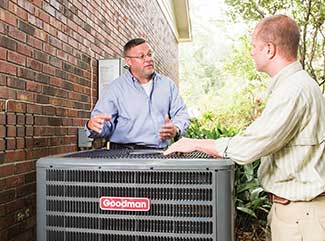 Air Conditioning
If something isn't installed correctly, it won't work as it should. This is especially true of air conditioning (HVAC) equipment. So, it's important to make sure your local HVAC service technician is experienced, trained, qualified, and backs their work.
Read More »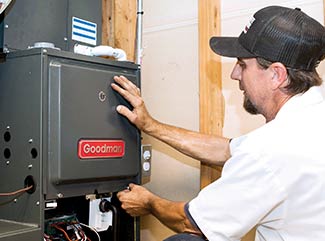 Heating
Don't stay uncomfortable this winter! A central gas heating system should be able to provide a consistent amount of warmth to keep you comfortable inside your home. A great furnace can give the best balance of comfort, cost-efficiency, and atmosphere for your home.
Read More »
Our Happy Clients
Delta T is my "go-to" HVAC service company. Always very prompt and extremely reasonable on price. You will be glad you called Delta T.
JOAN Z.
Here's what is great about Adam and Andy, they're not only knowledgeable, fast and professional, but they do what it takes to get the job done well and at a reasonable price. Plus, they're just really decent guys who take pride in their workmanship and their company. I felt like…
JEAN D.
We were very pleased with Adam and the crew. We found them knowledgeable, professional and competitive in price and we're happy to recommend them.
MARK AND DENISE T.
Delta T is very responsive, friendly, and knowledgeable. They are also honest and told us which system would be best for our house (which happened to be the lower-cost system). They didn't try to upsell us! It's so refreshing to find a company that cares more about its customers than…
APRIL S.
Our water heater quit working. A late evening call to Delta T provided next day service to assess the problem. They were able to install a new water heater with speed, efficiency and professionalism. They also installed an expansion tank to prevent any future problems. All hot water activities were…
DAVE AND ANGELA Z.
I was so impressed With Delta T Heating & Cooling. They were a phenomenal company to work with and I will continue to use them! Thank you so much to Adam for taking care of our AC!
Beth A.
Great service. They gave me 3 options for my house. Explained the differences and installed a great system. They did great work at a great price. Love the new HVAC.
Art W.
I called Adam on a Saturday to give us a bid for AC replacement while receiving 4 other bids from big-name companies. We knew their reputation was good so we decided to give them a call as well. Came out Sat. afternoon to bid. Their bid was competitive and right…
Tim C.
After getting several estimates and talking with 3 other companies, it was clear Delta T was the right company to replace our aging furnace and AC unit. They offered a very competitive price but what really impressed me was Adam's knowledge, attention to detail and desire to make sure the…
Fred B.
I own several rental homes throughout Johnson County and exclusively use Delta T to service and install at all my properties and my personal residence. Have referred them to several friends, family and coworkers without hesitation. Professional, efficient and always come through with high quality work at an affordable price.
Matthew R.